The Feast of the Body and Blood of Christ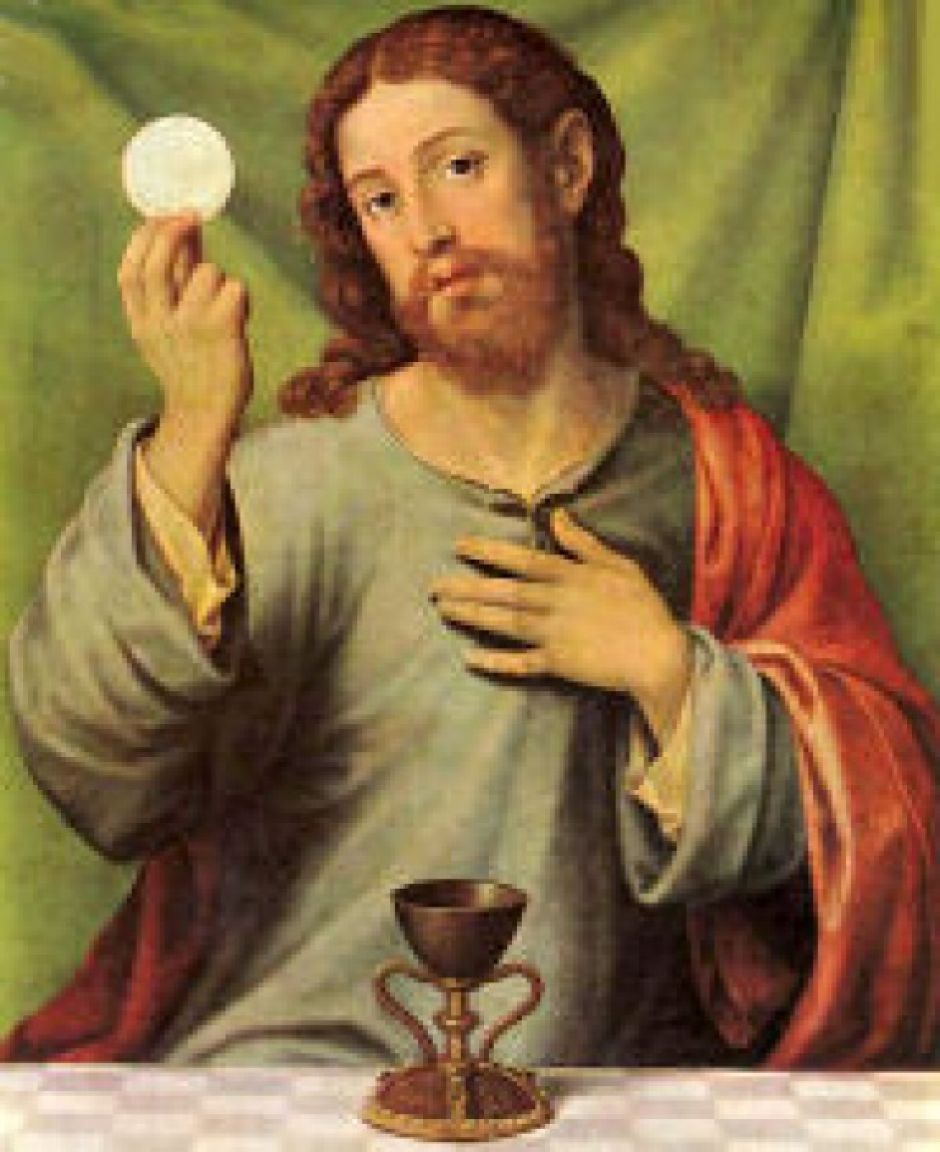 The Feast of the Body and Blood of Christ
John 6:51-58 My flesh is real food and my blood is real drink.
A reading from the holy gospel according to John

Jesus said to the crowd:
"I am the bread from heaven!
Everyone who eats it will live forever.
My flesh is the life-giving bread
That I give to the people of this world."
They started arguing with each other and asked,
"How can he give us flesh to eat?"
Jesus answered:
"I tell you for certain that you won't live
Unless you eat the flesh and drink the blood of the Son of Man.
But if you do eat my flesh and drink my blood,
You will have eternal life,
And I will raise you to life on the last day.
"My flesh is the true food,
And my blood is the true drink.
If you eat my flesh and drink my blood,
You are one with me, and I am one with you.
"The living Father sent me,
And I have life because of him.
Now everyone who eats my flesh will live because of me.
"The bread that comes down from heaven
Is not like what your ancestors ate.
They died,
But whoever eats this bread will live forever."
The gospel of the Lord.
• Spend time reflecting on the sacrament of the Eucharist. What does it mean to be the Body of Christ and to receive the Body of Christ.
• Look at the importance of food in our lives-how it nourishes us and strengthens us.
• Jesus, the bread of life strengthens us to go out and be his presence, his love, his compassion in the world today.
• Mass is an invitation from Jesus to share in his life, to share in his body. It is up to us to accept the invitation, to be fed with the Eucharist so we can go out full of purpose, ready for the mission of revealing God's love to all. How can we help reveal Christ's presence to others.
• We are fed both by the body and blood of Christ and the Word of God. Read the story of The Last Supper to the children. Help them to imagine they are present and Jesus washes their feet to? Reflect on why he would do this. What example did he wish to give his apostles and all of us? What can they do to 'wash the feet of others', to live out the Eucharist in our lives?
Glendermott Primary School & Nusery Unit, 50 Ardmore Rd, Derry Northern Ireland BT47 3QZ
Phone: 028 7134 9489